Treasures along the Honey-Trail: The Gashi River Valley
Treasures along the Honey-Trail: The Gashi River Valley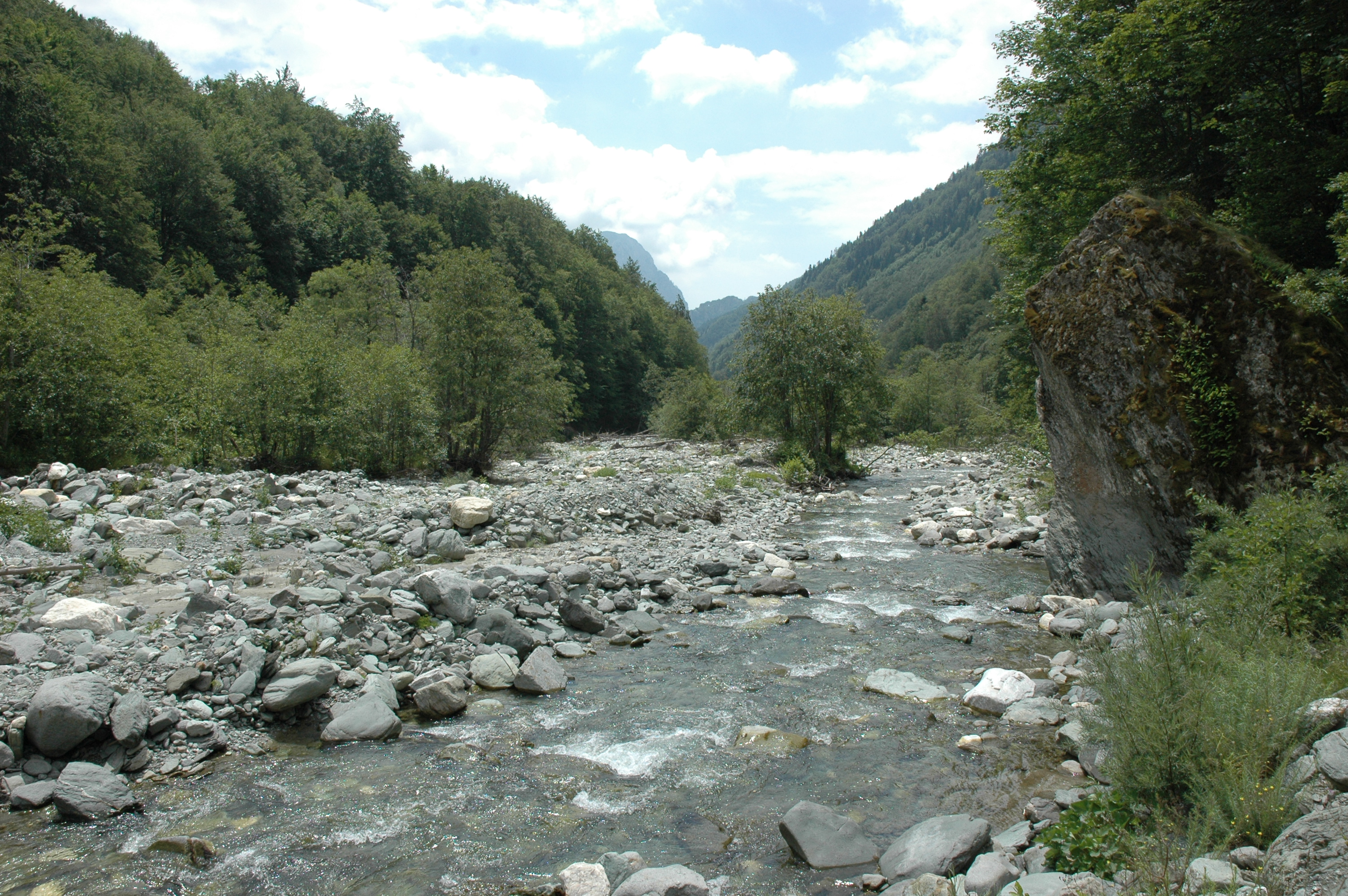 Tropoja in the Albanian Alps is famous for its deliciously intense Chestnut Honey. The chestnut massif of Tropoja is the largest of the Balkans and a key destination of the Honey Trail North Tour. Yet, very closeby but well hidden lies another of Albania's many natural treasures: The Gashi River Valley.
The Gashi River (Lumi i Gashit) is in the very Northeastern edge of Albania in the border zone with Montenegro and Kosovo. The river originates below the Dobërdol pass at an altitude of about 1,600m and flows from there 27km through various peaks and a narrow gorge to the Tropoja basin and further south into the Valbonë river. The upper catchment area of the Gashi River is a strict nature reserve of about 3,000ha and an important and most beautiful pearl along the European Green Belt. In 2017, it was declared UNESCO World Heritage Site as part of the Primeval Beech Forests of the Carpathians and Other Regions of Europe.  The inscription made the Gashi River together with the Rrajce core zone Albania's first natural site to get UNESCO protection. Albanian experts describe them as the last 'islands' of virgin woods in Albania and it is mainly due to the remote location of the Gashi River in the former border exclusion zone that these patches of virgin forests  survived. Since 2016 a 10-year wood cutting moratorium aims at protecting the remaining woods.
The Gashi River retains a wonderful natural beauty: The slopes of the valley are lined with forests, especially coniferous and beech. The beech forest alone covers one third of the nature reserve at an altitude between 700m - 1,900m, with remnants of primeval forest as old as two centuries.
The strict nature reserve is also home to a great variety of animal species, among them many who are listed as endangered, such as the brown bear, the lynx, the capercaillie or golden eagles. The valley can only be reached by foot and there is only one small village in the area - Bradoshnica. We will take a full day to discover the beauty of the area together with our local guide who will be able to provide many insights about the valley and its flora and wildlife.
So far, the nature of Lumi i Gashit is well preserved. However, during the last decades the human impact and pressure on the environment and biodiversity of the area has significantly increased: Especially the planned development of hydro power plants in the area presents a serious threat to this treasure and would destroy important ecological values. EuroNatur has worked with Preservation of Natural Environment in Albania (PPNEA) to support the protection of the Gashi River Valley and published a brochure where you can find more information on the Gashi River reserve.
More information on the Northern itinerary and booking details are available here.  We will also be happy to create your own tailor-made tour for you!