Api-Philately: A different kind of beekeeping
Api-Philately: A different kind of beekeeping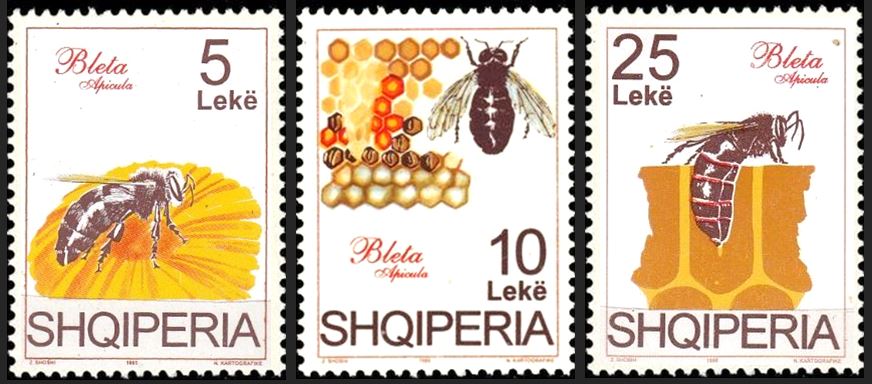 This colourful find from the archives brightens up our autumn days: Bees have always been a popular subject for postal stamps, because of their beauty but also in order to raise awareness of their ecological importance and vulnerability.
We are happy to share this bee-a-u-tiful honey bee stamp issue from Albania (Shqipëria). And yes, Bleta or Bletë means "bee" ♥

Happy November everyone!